Single phase Universal SCR Power Controller
The GH100 series is a professional single-phase universal SCR power controller/regulator with a current range of 10-800A. It can be used in places where AC voltage, AC current, or heat treatment process outputs need to be controlled. The GH100 series offers various control and adjustment modes, making it easy to apply in process and automation control processes. It provides high control accuracy and is user-friendly.
The single-phase power regulator of the GH100 series has the following features:
Fully digital circuit with a user-friendly design for simple and quick operation.
The control core utilizes a highly stable microprocessor and advanced SMT surface mount technology.
Signal input and output interfaces are isolated, providing strong anti-interference capability.
Equipped with a standard RS485 communication interface for convenient centralized control of multiple units.
Multiple modes are available, including open-loop, constant output voltage, constant output current, constant output power, phase shift (zero-crossing) control, and phase shift + zero-crossing control. These functions can be easily called and disabled by adjusting parameters, offering greater flexibility in usage.
Professional heat transfer design ensures stable and reliable product quality. The GH100 series has been widely applied in industrial fields such as nuclear power, vacuum, glass, air separation, packaging machinery and furnaces.
Main technical parameters
Main Circuit power

AC 110 -440 V

Control power

AC 220V± 10%

Power frequency

45 Hz- 65 Hz

Rated output voltage

0 - 98 % main Circuit voltage

Rated output current

AC 10 - 800 A

Working method

Continuous

Control method

V/ I/ P/ Any

Trigger method

Full-perimeter control/phase control

Accuracy

±1 %

Resolution

0. 1 %

Static stability

±0 . 2%

Analog input




0 - 5 V/0- 10 V

0 - 20 mA/4 - 20 m A

Switching input

2 channel

Programmable analog output

/

Switching output

1 channel

RS 485 communication

Support

Soft start/soft shutdown

Support

True RMS

Support (extended)

Ethernet communication

Support (extended)

Profibus communication

Support (extended)

Temperature control

Support (extended)

Display panel external lead

Support (extended)

Out-of-phase protection

Support

Overcurrent protection

Support

Overheat protection

Support

Load disconnection protection

Support

Usage environment

- 10 - + 50℃; > 45℃ and altitude > 1000m need to reduce the output power

Storage Environment

- 10 - + 70°C

Relative Humidity

20 % - 90% RH, no condensation of water droplets
Product Dimensions
10A to 170A
---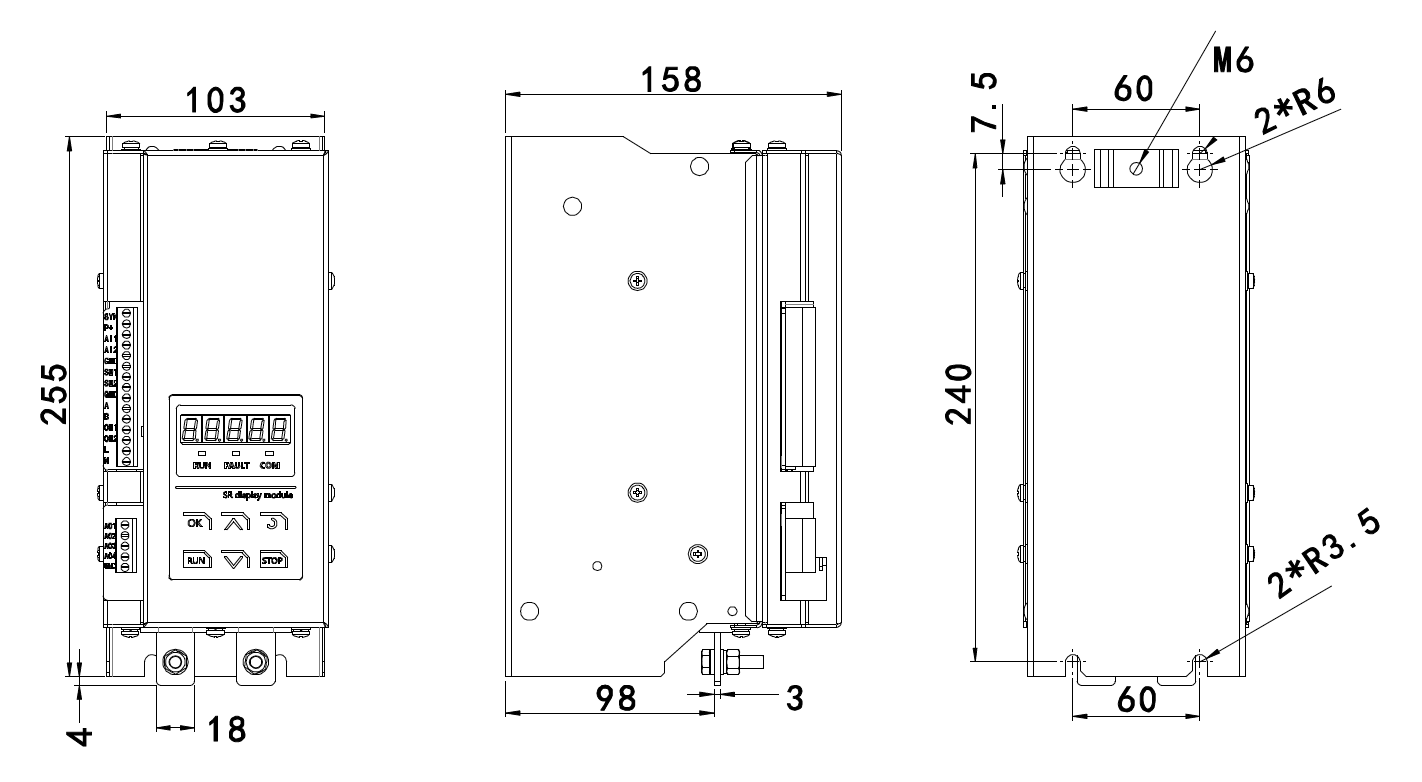 200A to 320A
---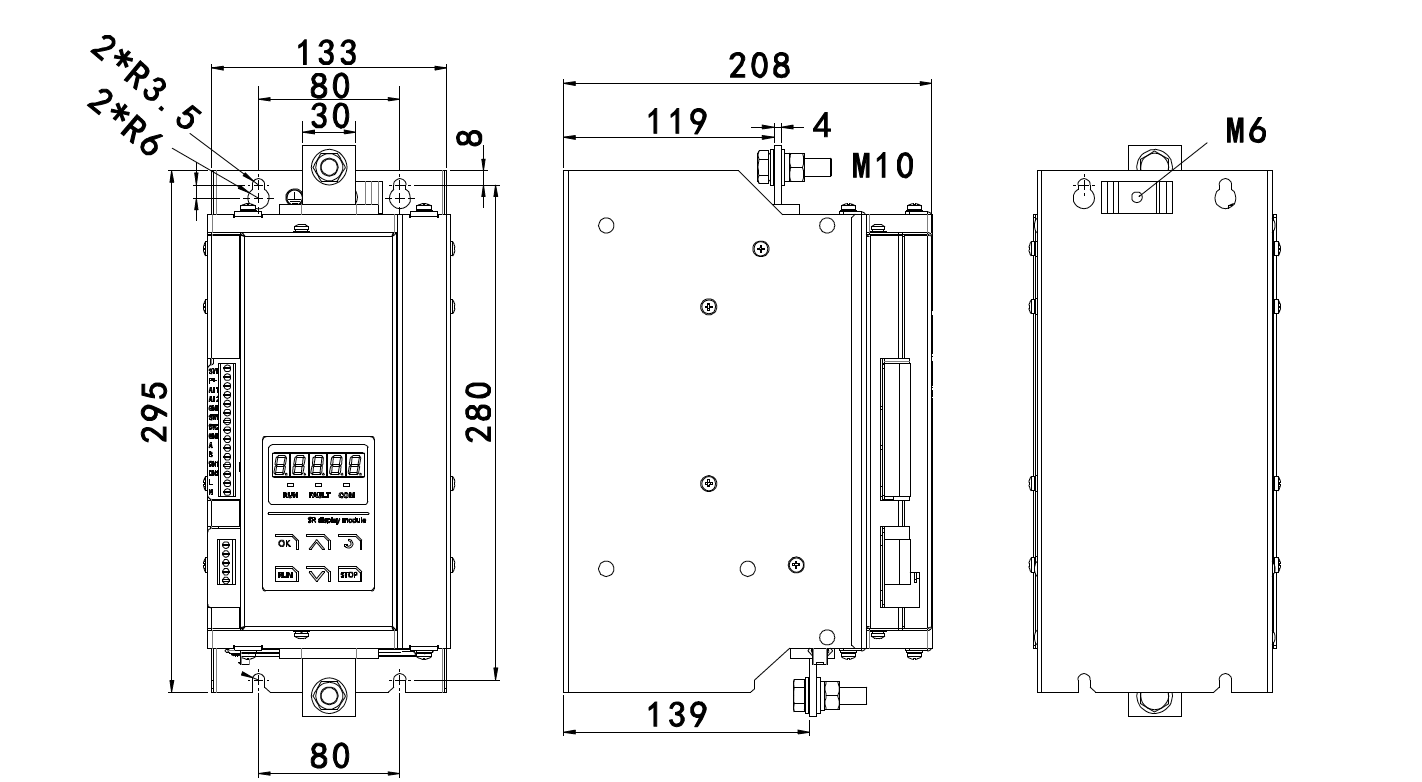 450A to 800A
---