A residual current device(RCD), it is also called residual current circuit breaker (RCCB), is an electrical wiring device that disconnects a circuit whenever it detects that the electric current is not balanced between the energized conductor and the return neutral conductor. Such an imbalance is sometimes caused by current leakage through the body of a person who is grounded and accidentally touching the energized part of the circuit. A lethal shock can result from these conditions. RCDs are designed to disconnect quickly enough to mitigate the harm caused by such shocks although they are not intended to provide protection against overload or short-circuit conditions. Greegoo is also your partner of MCB, to protect short circuit and overload, RCBO, combined mcb and rccb together.
Modular KWH meter
RCBO
Type B RCCB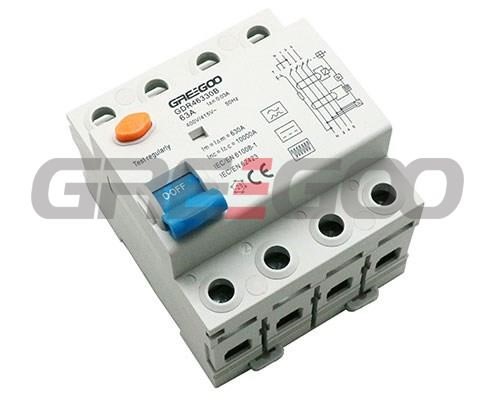 For circuit AC & DC leakage current protection. Type B RCD, type B RCCB, type B ELCB.
HOT
2ohm and 35ohm permanent magnetic relay, PMR for RCCB and RCBO circuit breakers.
Residual Current Circuit Breakers (ID)
Earth Leakage Circuit Breakers (F360 Bakelite Cover & Base)
RCCB Circuit Breakers (F360 Plastic cover and base)
MCB
Other Modular Devices