GEM015SJ single phase din rail active energy meter
PDF
GEM015SJ 100A single phase two wire kWh meter(this unit must be fitted by a qualified electrician in accordance with the current wiring regulations BS7671)
1.1 Performance criteria:
Operating humidity: ≤85%
Storage humidity: ≤95%
Operating temperature:-10℃-+50℃
Storage temperature:-30C-+70℃
International standard: IEC 62053-21
Accuracy class: 1
Protection against penetration of dust and water: IP51
Insulating encased meter of protective class: II
1.2 Specifications:
Nominal voltage (Un):230V AC
Operational voltage:161- 300V AC
Insulation capabilities:
- AC voltage withstand: 4KV for 1 minute
- Impulse voltage withstand: 6KV-1.2μS waveform
Basic current (Ib): 5A
Maximum rated current (Imax): 50,80,100 A
Operational current range: 0.02A-50 A,80A,100A
Over current withstand: 3000A for 0.01s
Operational frequency range: 50Hz±10%
Internal power consumption: ≤2W/10VA
Test output flash rate (RED LED): 500 impulses per kWh (3.0Wh/imp)
Pulse output rate (pins 20 & 21): 500 pulses per kWh(3.0Wh/imp)
Power supply indicator (Green LED): Meter is connected to 230V /50Hz
Consumption indicator (RED LED): Flashing on load
Backlit LCD display: 7+1 digits
Data save: 20years
Maximum cable capacity: 25m㎡
---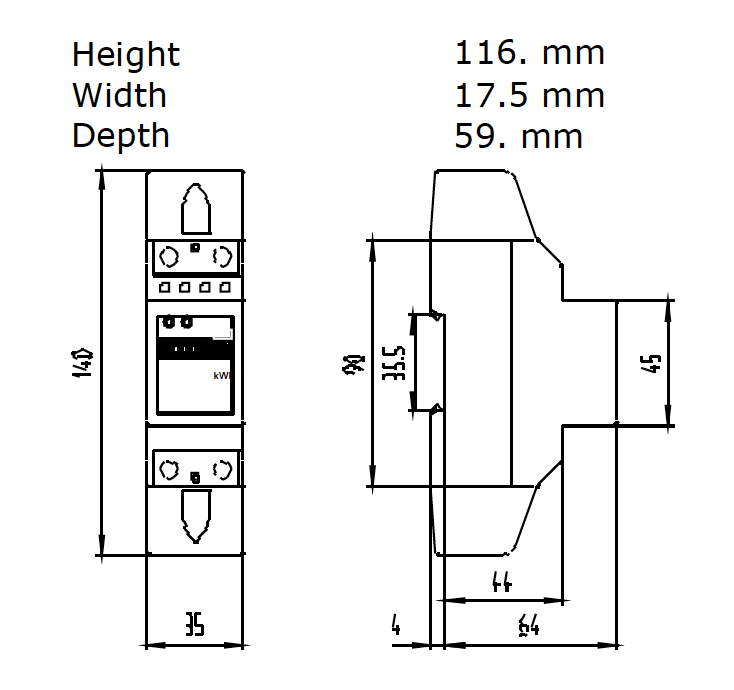 ---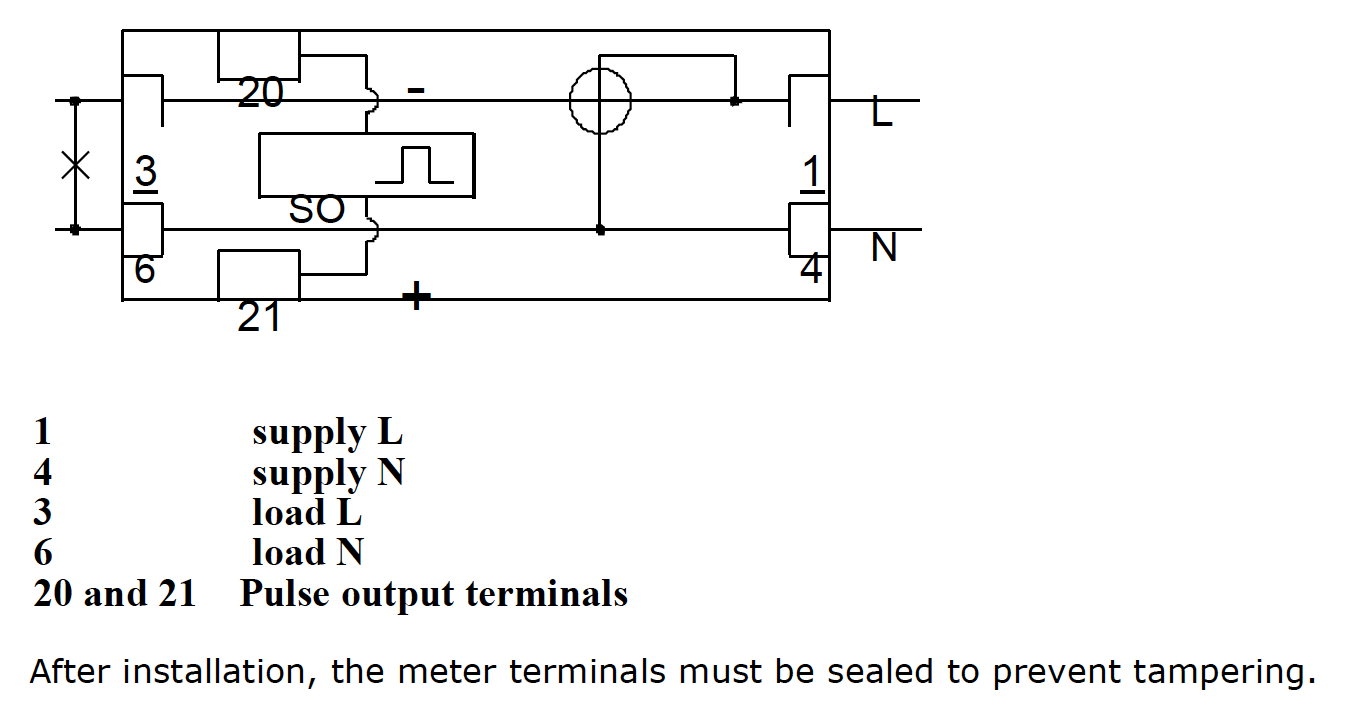 Pulse output (for remote reading)
The kwh meter is equipped with a pulse output that generates pulses in proportion to the energy consumed. The pulse output is a polarity dependent, passive transistor output requiring an external voltage source. This external voltage source, voltage (Ui)should is 5-27V DC, and the maximum input current (Imax) is 27mA DC. To connect the impulse output, connect 5-27V DC to terminal 20 (anode), and the signal wire (S)to terminal 21 (cathode). The meter pulses 2000 per kWh (0.5Wh/imp).